Sleeping innovation in your lounge room and nursery
The right furniture can make all the difference.
Your lounge room is a space for doing just that-lounging. It's the room in the house where you relax, you have a chat with friends over a glass of wine, where you take a nap to relax from a hard day's work, or where you cozy up underneath a blanket with a cup of tea on a cold, wintery Sunday.
Your nursery, on the other hand, isn't usually as relaxing as the lounge- and depending on the time of day, can be a war zone for some parents.
But, regardless of what happens in either room, one thing is for certain- you don't need to compromise style for functionality.
With Innovation Living's unique range of Danish sofas and daybeds, you can have both- no matter what room in the house.
Napper Daybed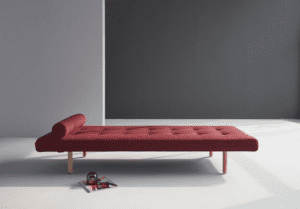 The Napper Daybed is a small functional resting place for your lounge room or nursery. Available with four different leg options: bow, stem, brass baton and stiletto dark. The napper is perfect for smaller spaces and is a comfortable day sleeper for one.
Sigmund Daybed

Innovation Living Melbourne is excited to bring you a brand-new collection for 2018. The Sigmund Daybed brings together elegance and function to create a perfect daybed for your living room and nursery.
The Sigmund's multi-functional design allows for the unit to be used as either a day bed, single bed, two single beds or queen.
Zeal Sofa Bed
The Zeal Sofa Bed is one of the simplest and smartest single sofa beds in the Innovation Living range.
Affordable, multifunctional, attractive and consisting of a small footprint (70X200 when sleeping), the Zeal Sofa Bed is perfect for tucking into those tricky areas.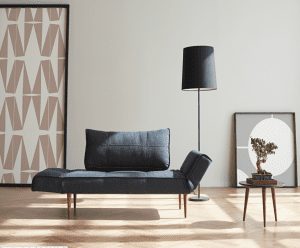 Cubed 90 // Cubed 140
The Cubed Wood single sofa bed is a multifunctional sofabed equipped with innovation spring base and Danish oak legs.
Comprised of a solid timber frame, the Cubed 90 single sofa bed is durable, strong and stylish.
If you are looking to add a statement of Danish Modernism to your living room, the Cubed 90 Sofabed is definitely the piece you are looking for.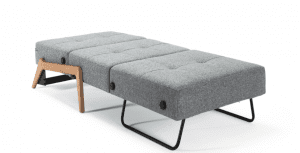 The Cubed wood reinvents the brilliant Cubed Soda Bed. The new Nordic-inspired oak legs give the Cubed Wood Double Sofa Bed a stylish sophistication.
Due to its Compact size and ease of conversion from sofa to sofa bed, he cubed double sofa bed is a perfect piece for your lounge room or nursery, if your ever in need of a nap at the end of a long day, or when sleeping near to a restless child.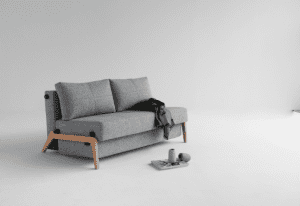 Choosing the right daybed or sofa to suit your lounge room or nursery doesn't have to be difficult. To see the full range of Innovation Living products, browse online at innovationsofabeds.webfirmdemo.com or visit one of our showrooms today.
SHOWROOM OPENING HOURS
619-623 Bridge Road
Richmond
VIC 3121
Phone: 03 8679 5480
MON – SUN 10AM-5PM
264 Rathdowne St
Carlton North
VIC 3054
Phone: (03) 9111 3330
MON – SAT 10AM-5PM
SUN 11AM-5PM