How To Decorate Your Lounge Around Your Sofa
For most, the focal point of the living room is the sofa; decorating it sets the tone of the room and let's you completely revamp your living room. Here are some easy tips and tricks for decorating your room around your sofa: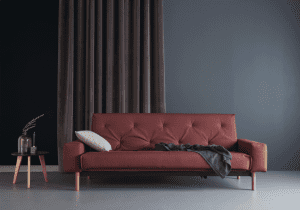 Rugs: A rug grounds the room and gives you a better idea on where to place your furniture, however it's also an opportunity to add texture and colour. Using thin materials bring an airy feeling to the room whilst a furry rug will create warmth. Using a bold colour or pattern can brighten and make a statement, and a neutral toned rug will enhance any bold colours you've used in the room.
Decorating your coffee table: To embrace the Danish furniture trend, a great idea is to have a simple coffee table with clean lines to help enhance other furniture pieces, like our Grids Table. However, this doesn't mean you have to keep the coffee table completely bare. To tie everything in, add a few of your favourite decor pieces and in an interesting vase, place some flowers with a similar colour that you've incorporated into your cushions, for example.
Cushions: By incorporating designer cushions you can frame and make your sofa more inviting. By using complementary and bold colours like a dusty pink and an earthy toned terracotta or using some textured pillows like velvet, ostrich feather or linen, you will liven up your sofa. At Innovation Living, you can customise your cushions to fit your needs with the range of fabric samples we have available.
Throws: Using a throw on your sofa will also help set the tone of the room through the way you set it on the sofa and the texture it has. For example, setting a fur throw casually over the sofa is a great way to bring warmth and cosiness to a room (whilst also acting as a great blanket!).
Adding an occasional chair: Whilst being a practical form of seating, an occasional chair is a great way to tie colours together. Again, you can use bold or neutral colours to enhance or complement, and use different textures to add dimension and depth. Our broad range of occasional chairs are sure to decorate your room and fit into your colour scheme.
If you're wanting to revamp your living room with one of our Danish-inspired furniture pieces, visit one of our centrally-located showrooms today:
SHOWROOM OPENING HOURS
619-623 Bridge Road
Richmond
VIC 3121
Phone: 03 8679 5480
MON – SUN 10AM-5PM
264 Rathdowne St
Carlton North
VIC 3054
Phone: 03 8679 5484
MON – SAT 10AM-5PM
SUN 11AM-5PM