Give your home a facelift for winter with Innovation Sofa Beds
Winter is here and the temperamental Melbourne weather encourages you to trade those nights out for cosy nights in by the fire, underneath a blanket and on a stylish, comfortable piece of furniture-
Whether you're bingeing your new favourite show, escaping into an exciting new book or perfecting a new recipe, you'll want to make your home an inviting and enticing place for you to escape the Winter blues –
In order to cultivate the comfortable, homely & stylish feel your living room deserves, seasonal facelifts are sometimes required. Just as we change our clothes in Winter we should also adapt our homes to the climate, and the changing moods of the seasons.
With
Innovation Living's
range of stylish, sleek and comfortable furniture, you're able to promote comfort and warmth and make your home a winter oasis and relaxation centre with simple tweaks and furniture changes.
2019 has seen a resurgence of colour after years of minimalist and pale colour pallets. So rather than seeking vibrancy through Instagram and Pinterest, try instead to bring some colour into your own home. Splashes of colour around the home can improve & affect the mood of any space. Colours can be used as evocative tools and you can combat the bad weather with inviting colours that promise warmth (deep earthy hues)- Take our Dapper cushion for example. Innovation sofas have a large and diverse palate that caters to any taste.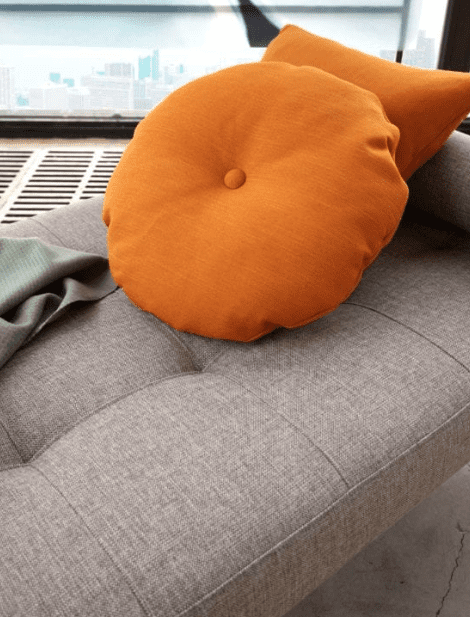 Adding a new sofa bed is a guaranteed way to enhance your living room instantly. At Innovation Sofa Beds, we have a number of products cater to both comfort and style.  With two distinct functions, a Danish sofa bed will make any space multi-purpose and allow both full and part-time relaxation. Not only are our units perfect for guests but there is a range of unique and elegant designs which bring a certain level of prestige to any home.
If you're looking for something a bit different innovation design offers alternative designs such as the Linna Daybed. Perfect for those lazy winter days spent listening to the falling rain and reading books, our Linna day bed is a near-perfect blend of class, style and comfort.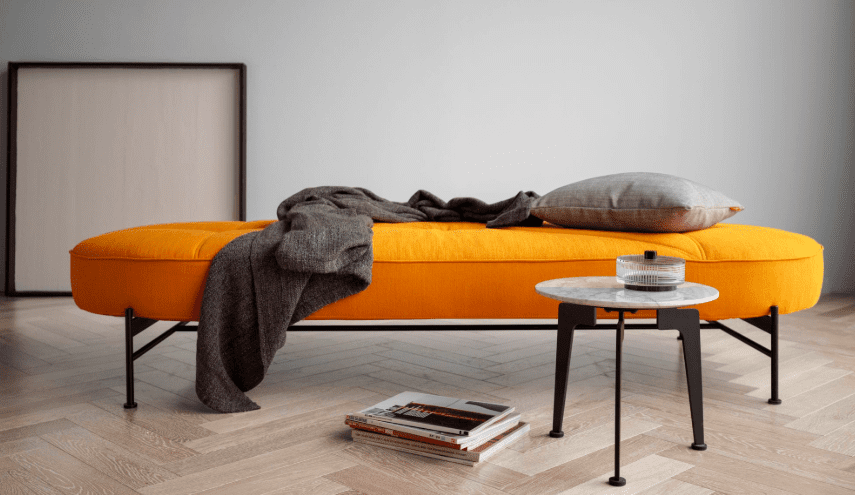 Blankets are a must for winter and innovation designs have the perfect throw rugs which will give you the hug you need at the end of every day.  Give your living room that homely feel by resting a throw rug over your sofa- a stylish nod to the warmth and comfort that winter brings.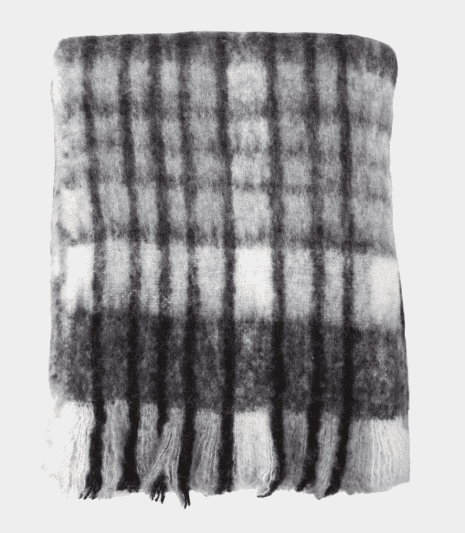 One way to promote wintery calm in your home is to bring the outside world, in.
Natural materials promote tranquillity through their connection to the natural world. If you want your home to have an organic feel bring earthy timbers and plants into space.  They also match perfectly with earthy hues.
Lighting is an underrated element of comfort that is often overlooked. Low light is good for highlighting a particular feature and making an inviting focal point. For example, positioning a light near a sofa will give the room a more of a focus, entice yourself into finishing that book that you haven't finished yet, by making a space that is begging to be used.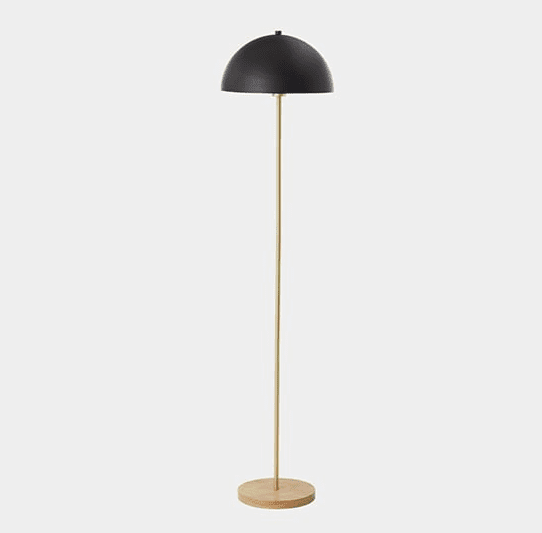 Choosing the perfect sofa bed to suit your home doesn't have to be a difficult process, and with the winter range available at Innovation Sofa beds, we're certain that you'll find something to suit your home and lifestyle.
For any enquiries about our products, get in touch with the team at Innovation Sofa Beds today, or visit us at one of our several expansive showrooms!