A Shopping Destination Complete with Freshly Brewed Coffee!
We've been hard at work making sure our new Innovation Sofa Beds' showroom in Richmond is not only filled with the finest Danish designed sofa beds, furniture and accessories; but is also an enjoyable place to shop.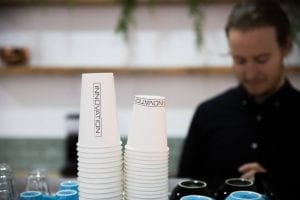 As you know, earlier this year we opened our new Innovation showroom, which is centrally-located at 619-623 Bridge Road Richmond. Since then, we've been looking for new and innovative ways to improve the atmosphere of our showroom to transform it from a shop into a shopping destination.
To achieve this, we've teamed up with the guys from Clark St Coffee so you can enjoy a cup of your favourite brew while you shop. Located in Richmond at 73 Crown Street, Clark St Coffee sources unique, high-quality and sustainable coffees from around the world.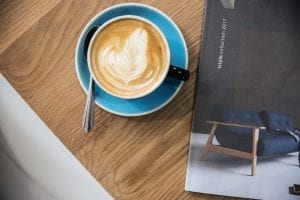 Your freshly brewed coffee can now be enjoyed in our dedicated café/sitting area, so you can put your feet up and relax as you ponder which sofa bed will be the perfect addition to your home.
So far, our mini café has been a welcome addition to our showroom, with customers jumping at the chance to browse the store at a leisurely pace without having to pop up the street to get their coffee fix.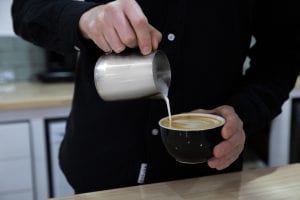 We understand that choosing a new sofa bed or piece of furniture for your home can be a big decision, so we want to do everything within our power to ensure it's an exciting and stress-free one.
Our new coffee facilities are also bound to be a welcome addition as shoppers rush to get their Christmas shopping done in time.
So, if you're looking for a beautiful, functional Danish-designed sofa bed and want to sip on a cup of coffee while you shop, be sure to pop into our Richmond showroom, today! We're open seven days a week from 10 am to 5 pm.