Brief Rundown of Scandinavian Design
"Scandinavian Design" is used these days as a rather broad term for a trend in design coming from the Nordic countries – Sweden, Denmark, Finland, Norway, Iceland – originating in the 1930's and belonging to the 'modernism' movement, which is marked by functionalism and simplification of form.
Originally influenced by a combination of factors…
Harsh Lifestyle: Survival in some of the extreme wintery climates of Scandinavia catered towards highly functional and minimalist design, as unnecessary ornate design was not practical.
Geographical Isolation: the rather remote location of some Scandinavian countries lead to the efficient use of scarcely available materials and the simplification of design; as well as the survival of traditional craftsmanship.
Popular Artistic Movements: In the early 20th century, post WW1, art started to reflect peoples desire to break away from industrial revolutionized structure and realism, and focused on inspiration from nature and fluid, humanized form… evident in 'Scandinavian Design'.
Social Unrest in Europe: The uneasy period between the World Wars was marked by humanistic idealisms, and in line with prevailing democratic social views in Scandinavia, there was a focus on making things that are available and accessible to everyone, with the purpose of improving daily life.
This last point is why we generally see Scandinavian design so prevalent in furniture and domestic items used in everyday life.
The actual term "Scandinavian Design", now famed internationally, was made famous by a design show of that name that was popular throughout the US and Canada from 1954 – 57. This showcased Nordic design and promoted the "Scandinavian way of living" – associating the definition of the term we still generally use today: beautiful, simple, clean designs, inspired by nature and the northern climate, accessible and available to all, with an emphasis on enjoying the domestic environment.
Innovation Living's Representation
At Innovation Living, our take on Scandinavian Design is deeply routed in the traditions of the concept, with a focus on three integral factors – Functionality + Comfort + Design.
When considering the roots of Scandinavian Design, sofa beds are actually a prime example of a highly functional domestic item… given their ability to transform the purpose of an item of furniture, as well as an interior space.
At Innovation Living, we've taken this multifunctional item, and coupled it with simplified and innovative design elements to create contemporary sofa beds and accessories, that add value and appeal to any living area.
Our Danish Design Team, headed by Per Weiss, focus on "Innovation" – not just for namesake, but also as inspiration to create furniture that makes a difference to everyday lives…
Related Products:
Clubber – The epitome of mid-century design, the Clubber draws on Scandinavian themes of simplistic design & functionality, with an easy click-clack mechanism transferring from sofa to king single bed in seconds.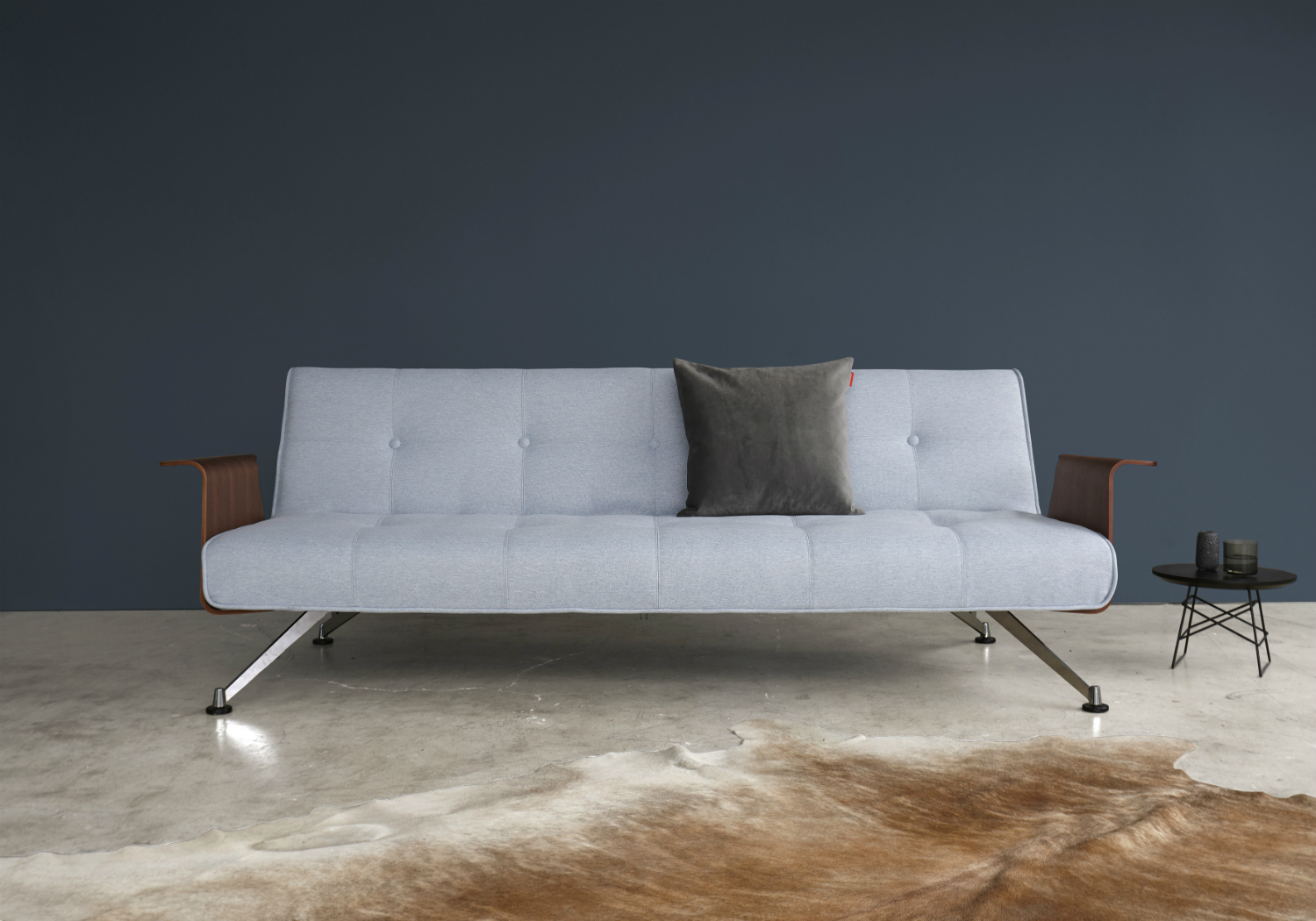 Recast Plus – The dark timber legs of the Recast throw back to traditional Scandinavian design themes, whilst the addition of plush fabric arms to the Recast Plus ensure the integral elements of comfort and functionality…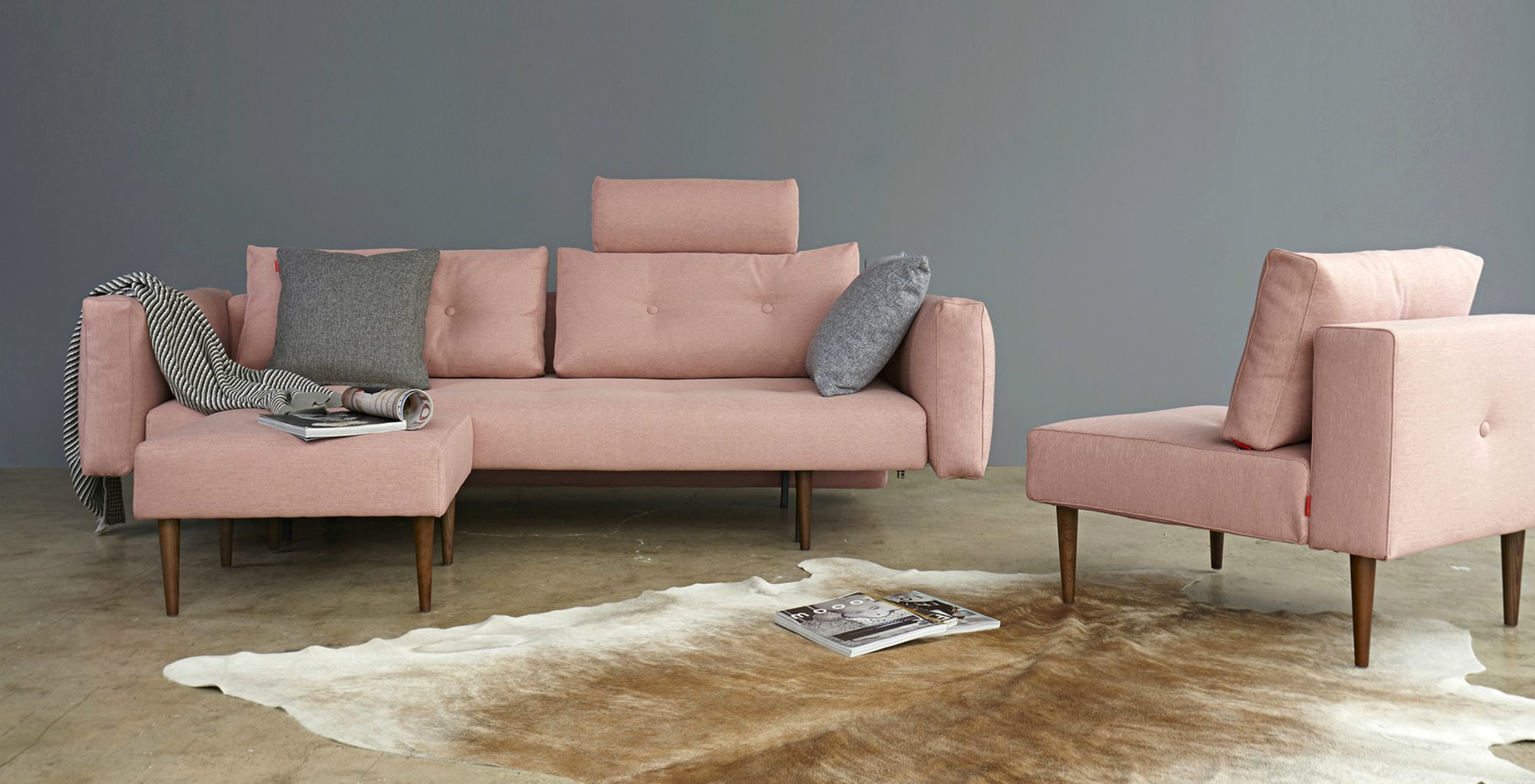 Dublexo – The Dublexo range scream "Scandinavian design" – from the simplistic form and features, to the ultimate versatility with sofa and day bed transformations.