Sale!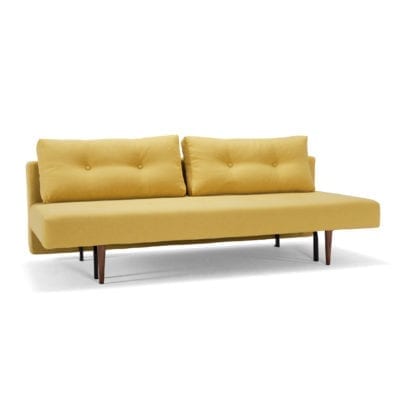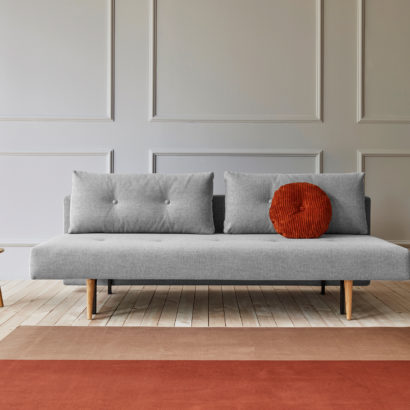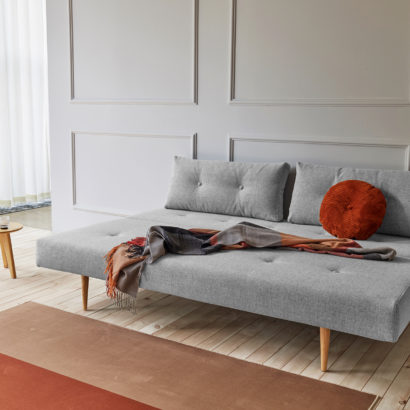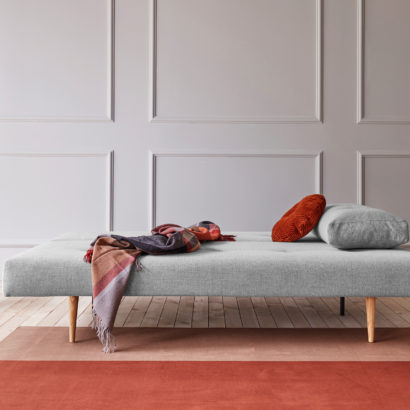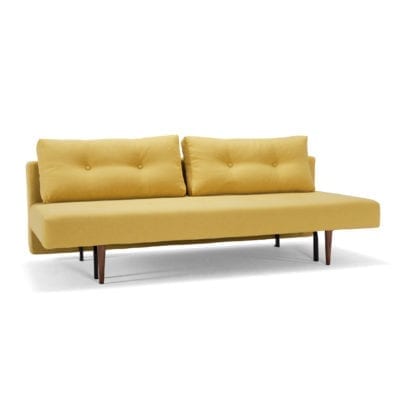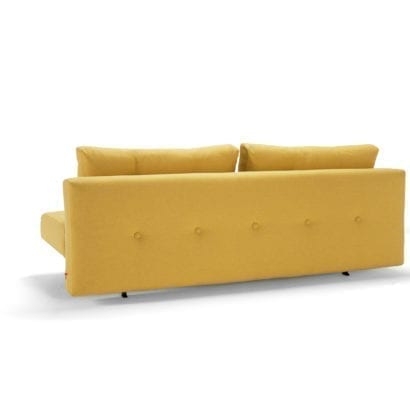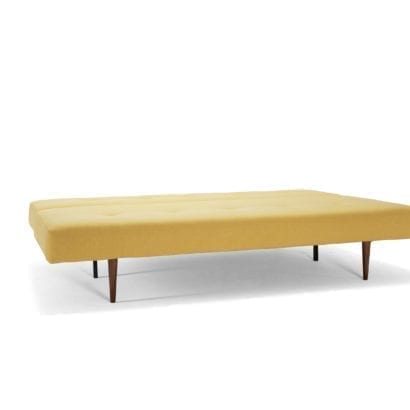 The Recast 180 sofa is design influenced by the American Mid-Century Modern Movement.  This is evident through its clean simplicity fused with warm wooden material in the legs. A sofa that converts easily from a stylish sofa into a small double sofa bed. This is a compact option to its counter part the Recast which is 200cm long. This piece is complete with pocket springs for exceptional sleeping comfort. The Recast 180 combines an upholstered seat and backrest with dark timber legs. This piece offers a comfortable seat with style to match.
Available in the entire Innovation Living fabric range.
Price may vary dependent on fabric chosen. Custom orders may take approximately 16-20 weeks for delivery.
Contact Innovation Living Melbourne, to enquire about stock availability .
| | |
| --- | --- |
| Leg/Arm | Black Stiletto, Dark Stiletto, Light Stiletto |
| Fabric | 000 FABRIC TBC, 216 FLASHTEX DARK GREY, 217 FLASHTEX LIGHT GREY, 316 CORDUFINE PINE GREEN, 317 CORDUFINE RUST, 318 CORDUFINE BEIGE, 461 LEATHER LOOK VINTAGE BROWN, 507 ELEGANCE BURNED CURRY, 509 ELEGANCE ANTHRACITE, 515 NIST BLUE, 518 ELEGANCE GREEN, 521 MIXED DANCE GREY, 525 MIXED DANCE LIGHT BLUE, 527 MIXED DANCE NATURAL, 528 MIXED DANCE BLUE, 531 BOUCLÉ OFF WHITE, 533 BOUCLÉ ASH GREY, 534 BOUCLÉ BLACK RAVEN, 547 VELVET ARMY, 550 FAUNAL BLACK, 551 LEATHER LOOK FAUNAL BROWN, 552 SOFT PACIFIC PEARL, 554 SOFT MUSTARD FLOWER, 558 SOFT INDIGO, 563 TWIST CHARCOAL, 565 TWIST GRANITE, 571 VIVUS DUSTY SAND, 572 VIVUS DUSTY GREY, 573 VIVUS DUSTY BLUE, 574 VIVUS DUSTY OFF WHITE, 575 VIVUS DUSTY OLIVE, 577 KENYA DARK GREY, 578 KENYA TAUPE, 579 KENYA GRAVEL, 580 ARGUS NAVY BLUE, 581 ARGUS RUST, 583 ARGUS GREY, 584 ARGUS NATURAL, 585 ARGUS BROWN, 586 PHOBOS LATTE, 587 PHOBOS MOCHA, 590 MICROCHECK GREY, 595 CORDUROY BURNT ORANGE, 612 LINEN SAND |