Sale!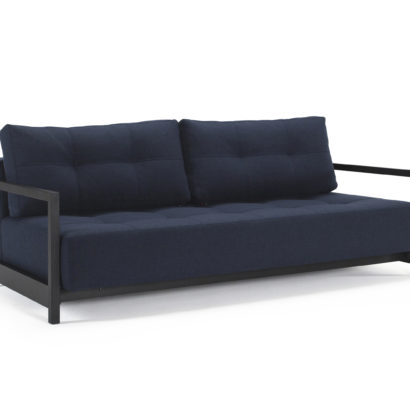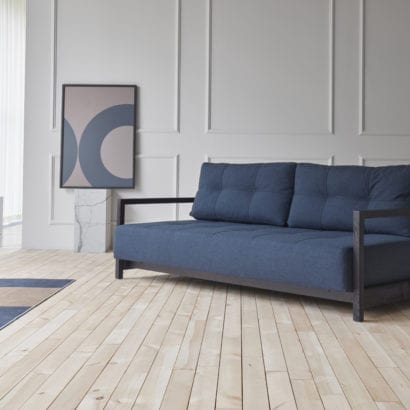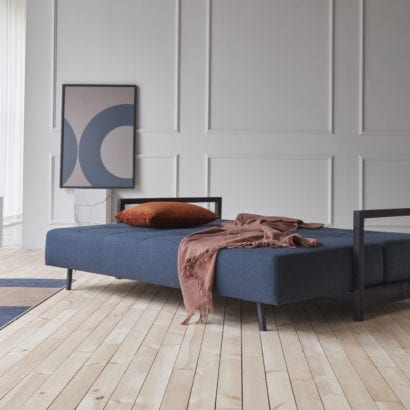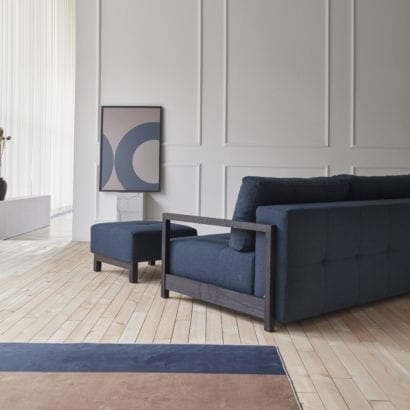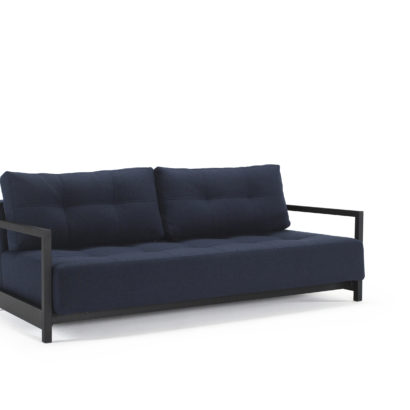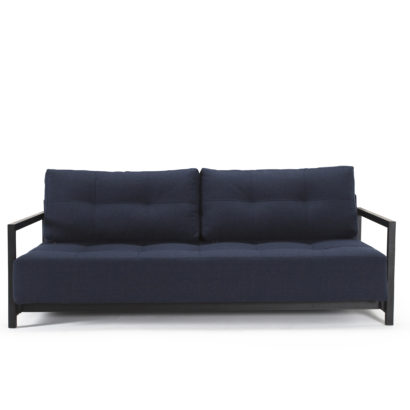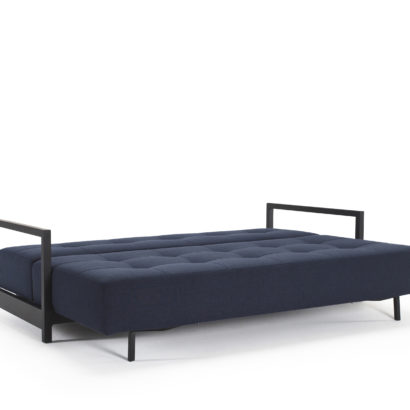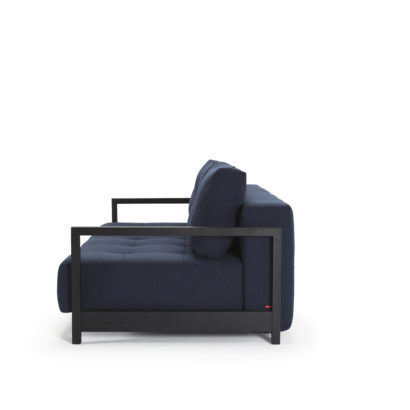 SOFA
Sofa Depth      117 cm
Sofa Width      209 cm
Sofa Height     83 cm
Seat Depth      62 cm
Seat Height     40 cm
Arms Height    57 cm
---
  QUEEN BED
Bed Width           155 cm
Bed Length         200 cm
Bed Height          40 cm
---
   KEY FEATURES
Features          ✓ Back cushions (included)
.                        ✓  Arms
.                        ✓  5 year warranty on steel frame
.                        ✓  Lifetime warranty on mechanism
Frame                  Matte Black Frame
Arms                    Black Open Pore Timber
Comfort              Pocket Spring Deluxe Excess
Artisanal elegance and sophistication.
With its sleek, contemporary lines and modern design, the Bifrost exude craftsmanship and elegance. A sharp, understated, and sophisticated elegance that fits any interior with equal eye to detail. Comfort excess pocket spring mattress, it is one of the more stylish and more comfortable sofas in our collection. Using an easy drop and roll mechanism, the Bifrost sofa can be easily converted into a full size luxurious queen bed.
A sofa bed for the connoisseurs of Danish design.
Available in the full range of Innovation Living textiles.
*Price may vary dependent on fabric chosen. Custom orders may take approximately 16-20 weeks for delivery.
Contact Innovation Living Melbourne, to enquire about stock availability.
| | |
| --- | --- |
| Cover Style | Deluxe, Dual Pillowtop |
| Fabric | 216 FLASHTEX DARK GREY, 217 FLASHTEX LIGHT GREY, 461 LEATHER LOOK VINTAGE BROWN, 506 ELEGANCE PAPRIKA, 507 ELEGANCE BURNED CURRY, 509 ELEGANCE ANTHRACITE, 514 NIST BLACK, 515 NIST BLUE, 517 ELEGANCE LIGHT GREY, 518 ELEGANCE GREEN, 519 ELEGANCE PETROL, 521 MIXED DANCE GREY, 525 MIXED DANCE LIGHT BLUE, 527 MIXED DANCE NATURAL, 528 MIXED DANCE BLUE, 531 BOUCLÉ OFF WHITE, 541 VELVET DARK BLUE, 544 VELVET BRICK RED, 547 VELVET ARMY, 550 FAUNAL BLACK, 551 LEATHER LOOK FAUNAL BROWN, 552 SOFT PACIFIC PEARL, 554 SOFT MUSTARD FLOWER, 557 SOFT CORAL, 558 SOFT INDIGO, 563 TWIST CHARCOAL, 565 TWIST GRANITE, 576 KENYA BORDEAUX, 577 KENYA DARK GREY, 578 KENYA TAUPE, 579 KENYA GRAVEL, 590 MICROCHECK GREY, 612 LINEN SAND |