Walis Sofa Bed
$2,399.00 inc GST
Compare

The design intention behind Walis has been to develop a simple, aesthetic and super comfortable daybed with integrated storage.
SOFA
Sofa Depth      80 cm
Sofa Width      200 cm
Sofa Height     43 cm
Seat Depth      80 cm
Seat Height     43 cm
---
  SINGLE BED
Bed Width           80 cm
Bed Length         200 cm
Bed Height          43 cm
---
   KEY FEATURES
Features         ✓  Large storage box (integrated)
.                            ✓  Auto-fold legs
.                            ✓  Back cushions (included)
Comfort          Pocket Spring Dual
A unique daybed that has extraordinary daybed features. Walis holds two large back feather filled cushions and a dual pocket spring mattress ensuring an extra soft feel, seat, lounge or sleep. The legs open automatically when pulling the stylish leather strap and provides a roomy storage space.
The basic solution intended to be placed against a wall. A soft daybed that serves well in the living- or spare room.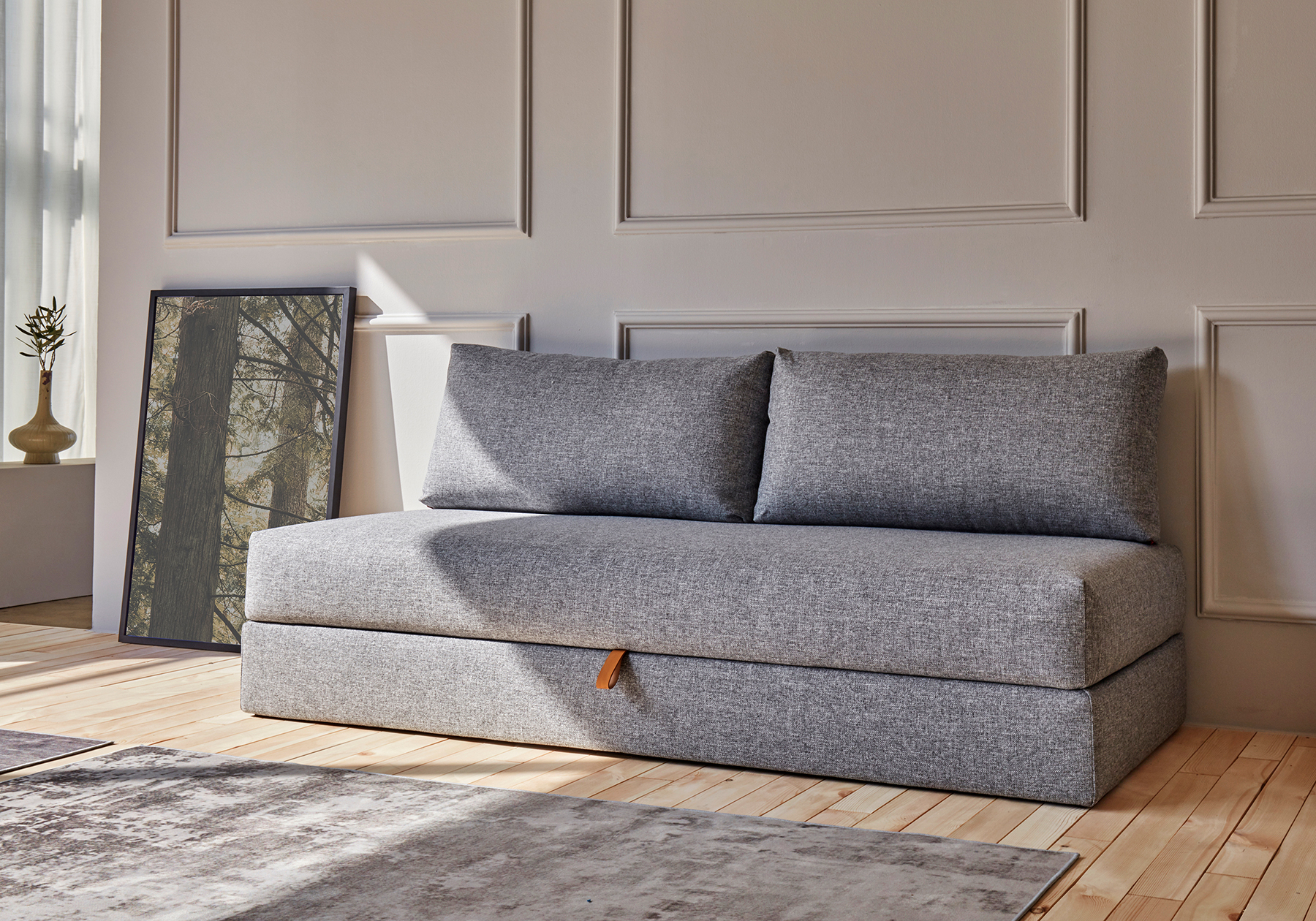 | | |
| --- | --- |
| Fabric | 216 FLASHTEX DARK GREY, 217 FLASHTEX LIGHT GREY, 461 LEATHER LOOK VINTAGE BROWN, 506 ELEGANCE PAPRIKA, 507 ELEGANCE BURNED CURRY, 509 ELEGANCE ANTHRACITE, 514 NIST BLACK, 515 NIST BLUE, 517 ELEGANCE LIGHT GREY, 518 ELEGANCE GREEN, 519 ELEGANCE PETROL, 521 MIXED DANCE GREY, 525 MIXED DANCE LIGHT BLUE, 527 MIXED DANCE NATURAL, 528 MIXED DANCE BLUE, 531 BOUCLÉ OFF WHITE, 541 VELVET DARK BLUE, 544 VELVET BRICK RED, 547 VELVET ARMY, 550 FAUNAL BLACK, 551 LEATHER LOOK FAUNAL BROWN, 552 SOFT PACIFIC PEARL, 554 SOFT MUSTARD FLOWER, 557 SOFT CORAL, 558 SOFT INDIGO, 563 TWIST CHARCOAL, 565 TWIST GRANITE, 576 KENYA BORDEAUX, 577 KENYA DARK GREY, 578 KENYA TAUPE, 579 KENYA GRAVEL, 590 MICROCHECK GREY, 612 LINEN SAND |
| Bed Size | Single |