Sale!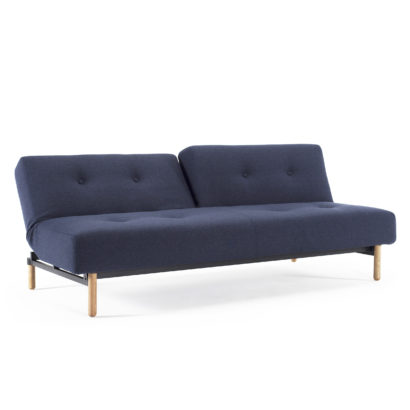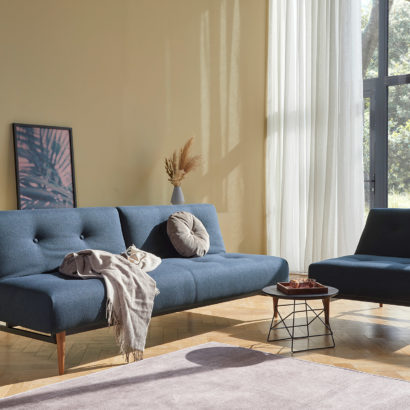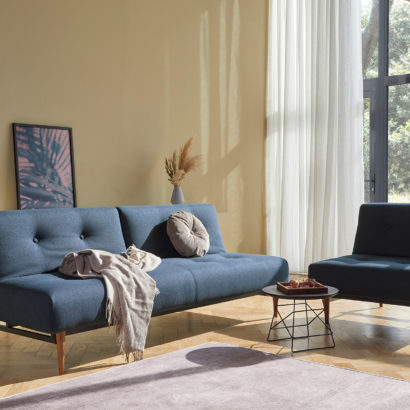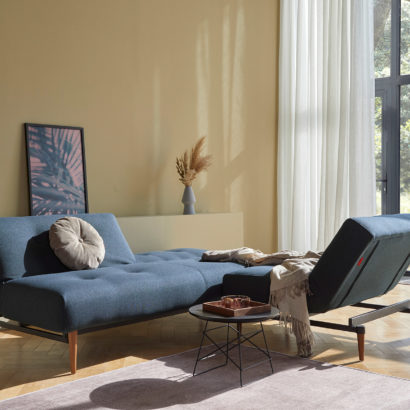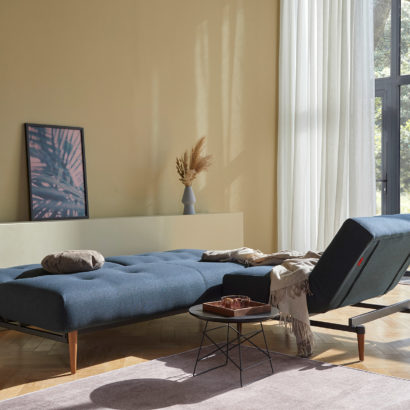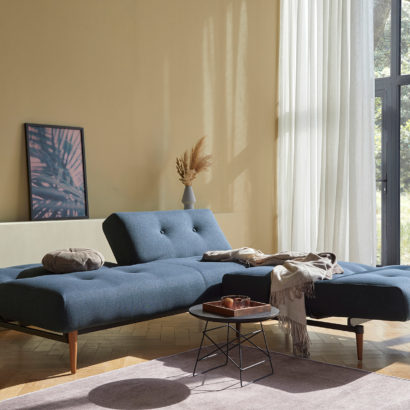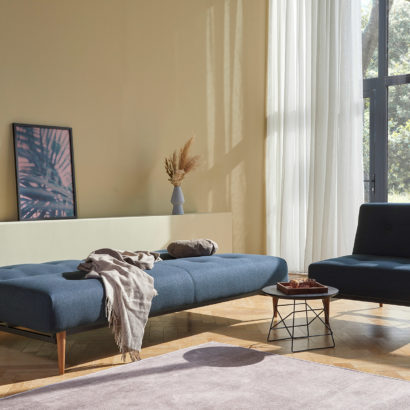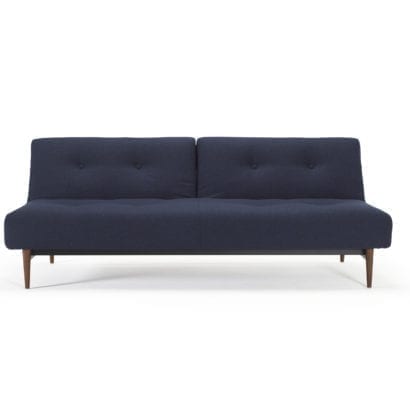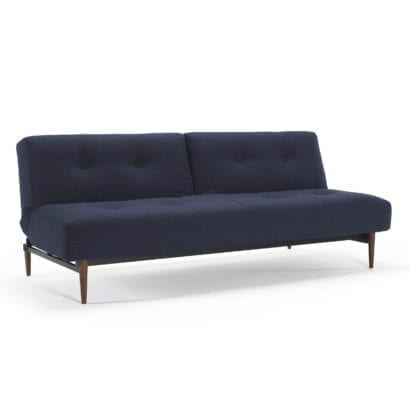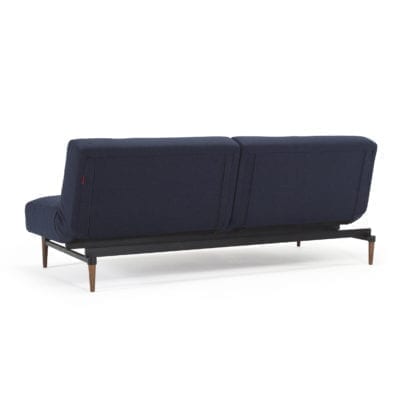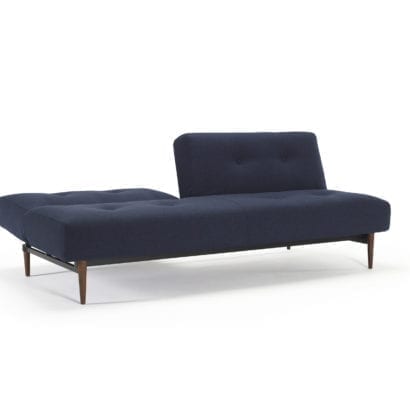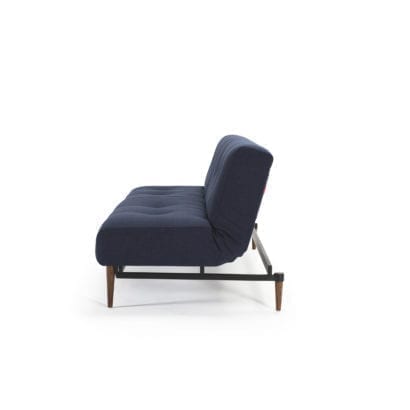 SOFA
Sofa Depth      91 cm
Sofa Width      210 cm
Sofa Height     80 cm
Seat Depth      54 cm
Seat Height     44 cm
---
  KING SINGLE BED
Bed Width           115 cm
Bed Length         210 cm
Bed Height          44 cm
---
   KEY FEATURES
Features          ✓ Back with three step elevation
.                        ✓  5 year warranty on steel frame
.                        ✓  Lifetime warranty on mechanism
Frame                   Matte Black Frame
Legs                       Light Stem Leg/Dark Styletto/Black Styletto
Comfort               Pocket Spring Dual
The Ample king single Sofa Bed has a Scandinavian elegance. The strict yet rounded lines complete the purity of the composition resulting in an original design based on the traditions of Danish Design. A space optimising sofa bed that can serve daily as a sofa and as bed for your guests. The Ample has a softer mattress than many of our other clic-clac styles. This makes it a more comfortable seat and bed.
The Ample converts effortlessly to a king single bed using a clic clac mechanism. Available in three leg options: light wood stiletto, dark wood stiletto, light stem leg.
Except for high comfort and the soft, rounded Danish design, Ample's qualities is in its unified concept of being fully modular. The Ample sofa has three back positions that are easy to operate as it also pioneers an Ample sofa bed chair completing the arrangement of being flexible as sofa, lounger, corner sofa and bed. The Ample chair has exact same mattress comfort, design and features as the sofa.
Available to order in the full range of Innovation fabrics. Custom orders may take approximately 16-20 weeks for delivery.
| | |
| --- | --- |
| Legs | |
| Fabric | 000 FABRIC TBC, 216 FLASHTEX DARK GREY, 217 FLASHTEX LIGHT GREY, 316 CORDUFINE PINE GREEN, 317 CORDUFINE RUST, 318 CORDUFINE BEIGE, 461 LEATHER LOOK VINTAGE BROWN, 506 ELEGANCE PAPRIKA, 507 ELEGANCE BURNED CURRY, 509 ELEGANCE ANTHRACITE, 514 NIST BLACK, 515 NIST BLUE, 517 ELEGANCE LIGHT GREY, 518 ELEGANCE GREEN, 519 ELEGANCE PETROL, 521 MIXED DANCE GREY, 525 MIXED DANCE LIGHT BLUE, 527 MIXED DANCE NATURAL, 528 MIXED DANCE BLUE, 531 BOUCLÉ OFF WHITE, 533 BOUCLÉ ASH GREY, 534 BOUCLÉ BLACK RAVEN, 541 VELVET DARK BLUE, 544 VELVET BRICK RED, 547 VELVET ARMY, 550 FAUNAL BLACK, 551 LEATHER LOOK FAUNAL BROWN, 552 SOFT PACIFIC PEARL, 554 SOFT MUSTARD FLOWER, 557 SOFT CORAL, 558 SOFT INDIGO, 563 TWIST CHARCOAL, 565 TWIST GRANITE, 570 VIVUS DUSTY CORAL, 571 VIVUS DUSTY SAND, 572 VIVUS DUSTY GREY, 573 VIVUS DUSTY BLUE, 576 KENYA BORDEAUX, 577 KENYA DARK GREY, 578 KENYA TAUPE, 579 KENYA GRAVEL, 586 PHOBOS LATTE, 587 PHOBOS MOCHA, 590 MICROCHECK GREY, 595 CORDUROY BURNT ORANGE, 612 LINEN SAND |
| Bed Size | King Single |