Sale!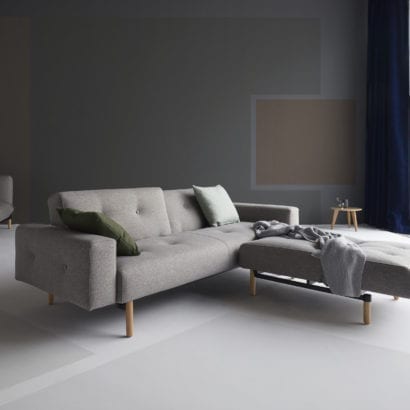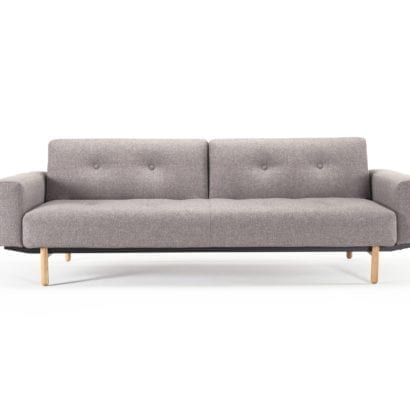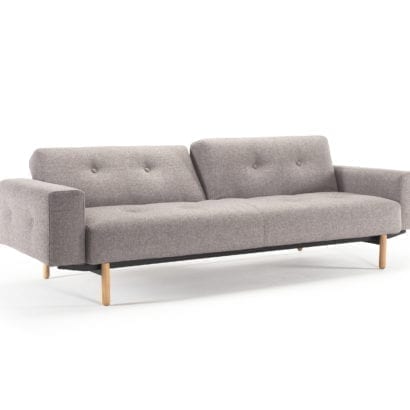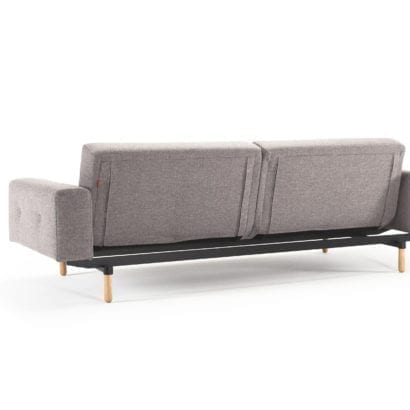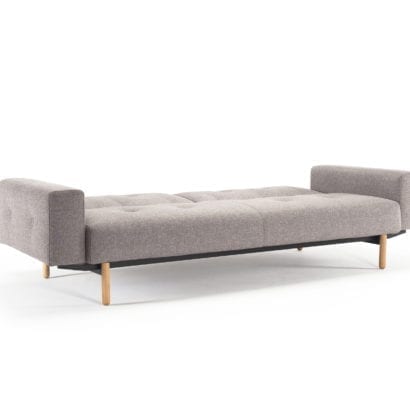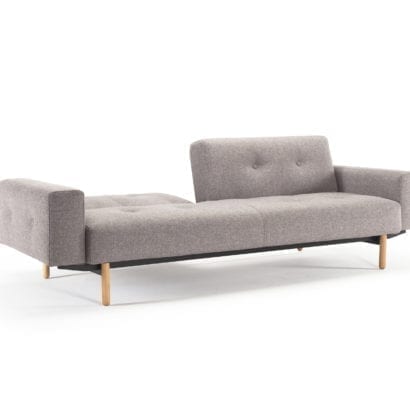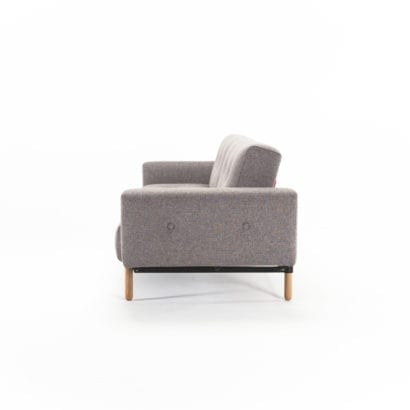 Ample Soft Fabric Arm
$2,849.00

A playful sofa bed with several different positions. Using a clic-clac mechanism the Ample is an elegant and easy to use sofa. Custom orders may take approximately 12-14 weeks for delivery.
Compare
The Ample king single Sofa Bed with Frej armrests has a Scandinavian elegance. The strict yet rounded lines complete the purity of the composition resulting in an original design based on the traditions of Danish Design. A space optimising sofa bed that can serve daily as a sofa and as bed for your guests.  The Ample sofa with soft upholstered arms, is perfect for slightly larger space. The arms help the sofa to increase usability during the day as you can lean in to them, and create your own little nook.
The Ample has a softer mattress than many of our other clic-clac styles. This makes it a more comfortable seat and bed.
Available to order in the full range of Innovation fabrics.
Price may vary dependent on fabric chosen. Custom orders may take approximately 12-16 weeks for delivery.
Contact Innovation Living Melbourne, to enquire about stock availability .
Key Features
Converts to king single sofa bed
5 year warranty on steel frame
Lifetime warranty on mechanism
Quality danish design
Product Options
Measurements as sofa
Width: 249 cm
Depth: 90 cm
Measurements as SofaBed
Width: 115 cm
Length: 249 cm